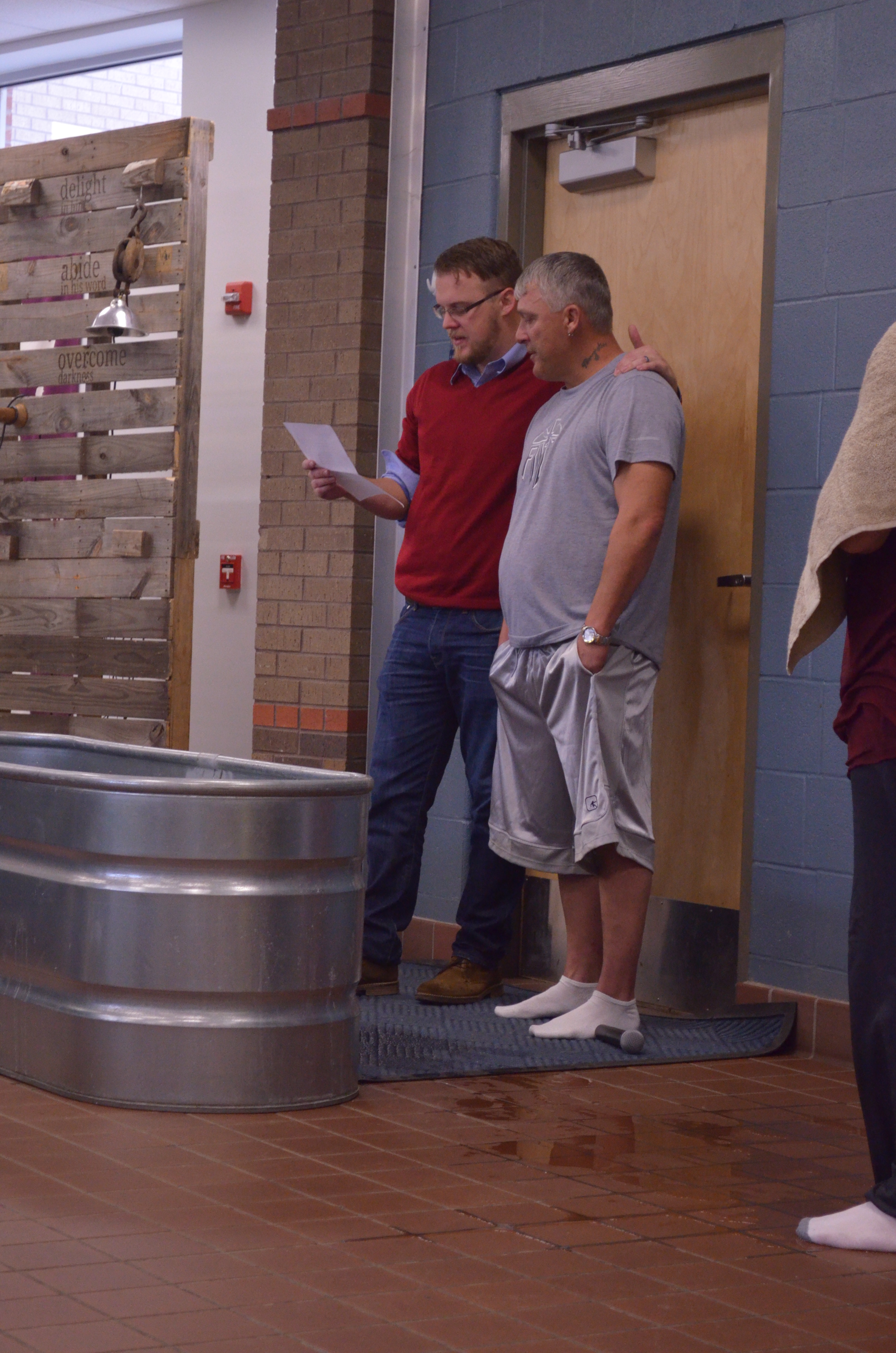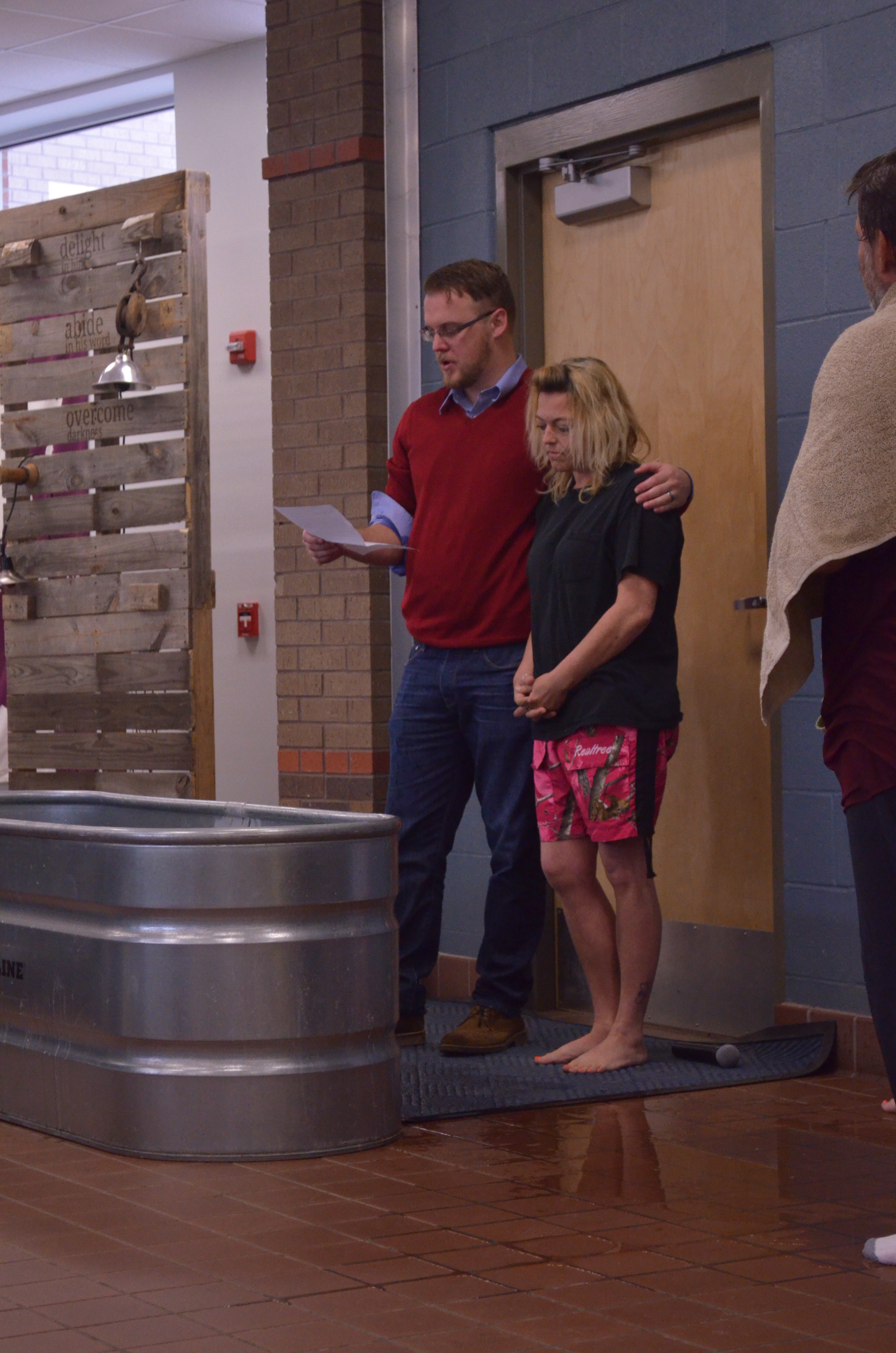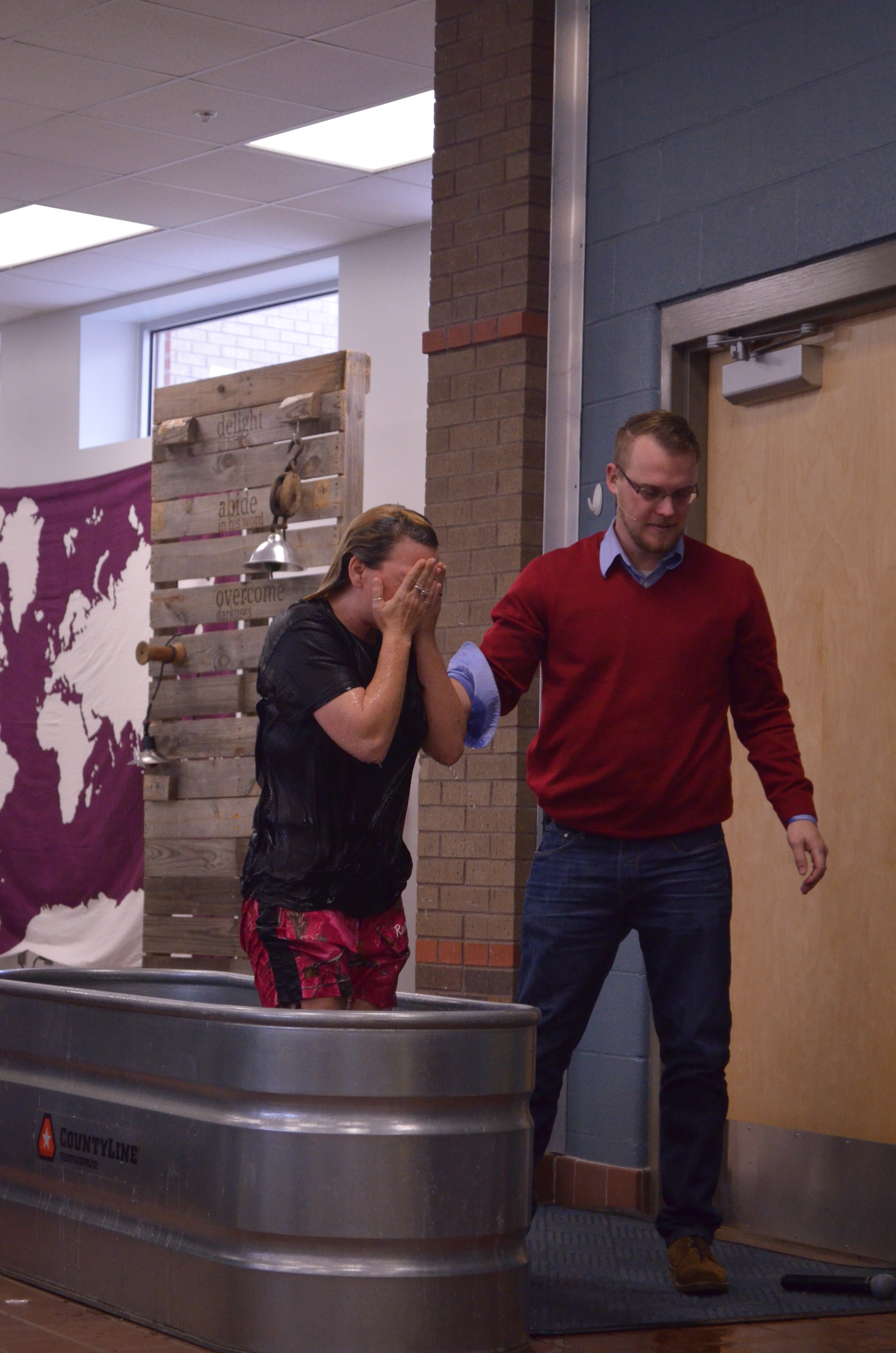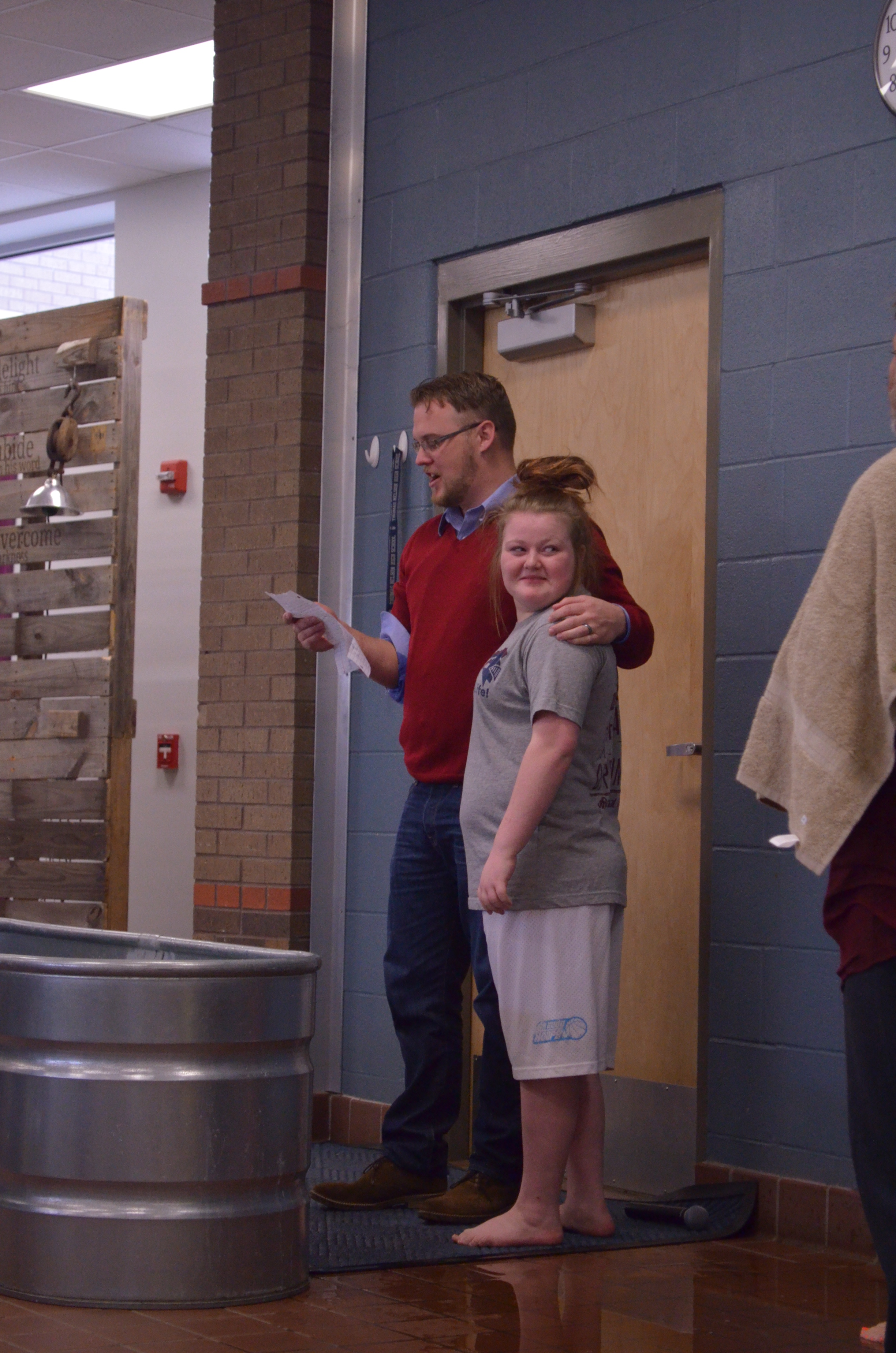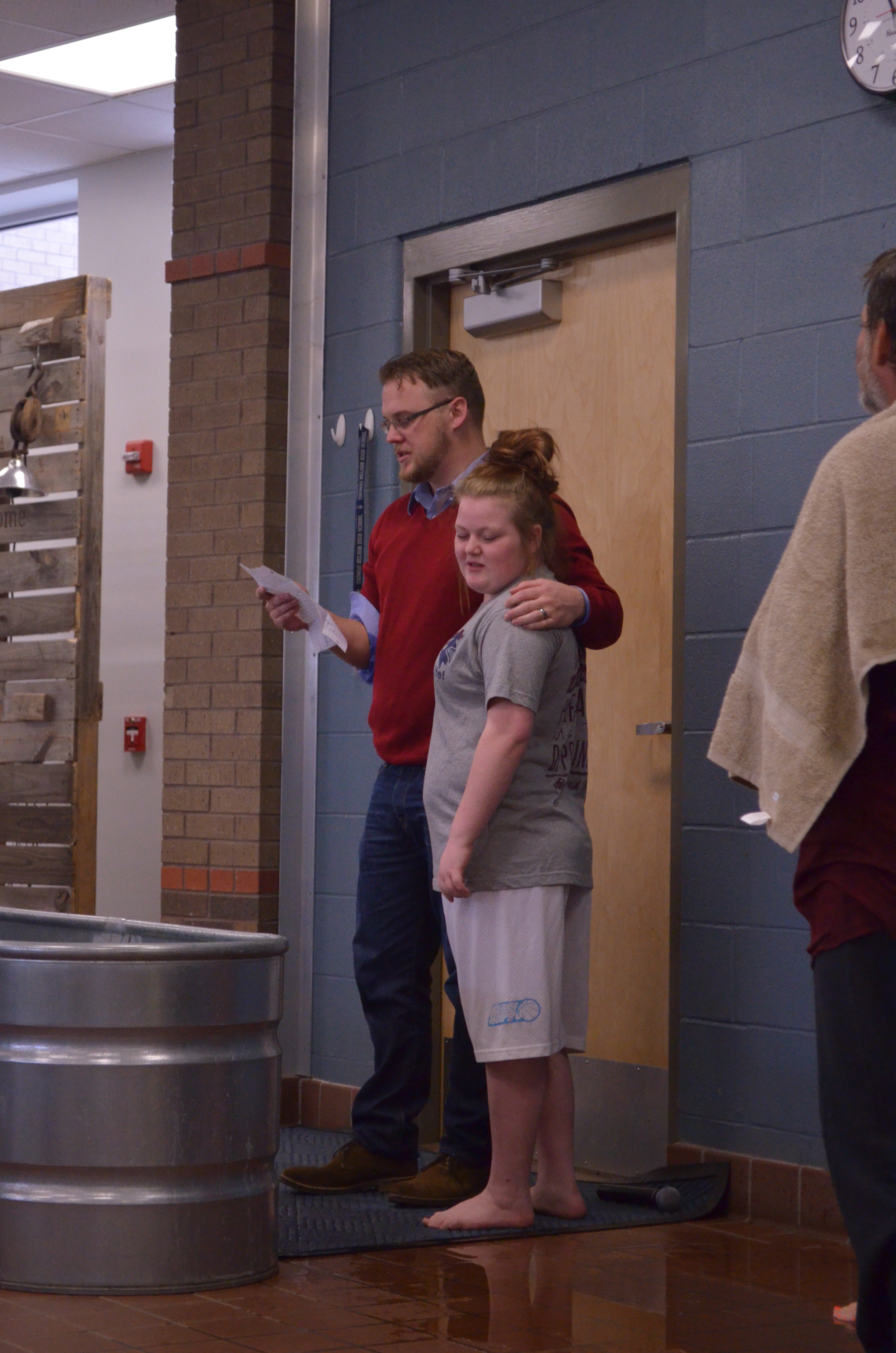 Greg Writes:
My life before I surrendered it to Christ was to say the least full of difficulty. From family problems and anger issues to battling addiction to alcohol, there were so many things I was trying to fix on my own that I was completely unable to fix.
I began attending Bible study and in studying God's word it was revealed to me how much I needed the saving power of Jesus Christ who had died for my sins and was the only one who could fix my life and give me hope.
One evening I neglected to go to Bible study due to a situation that arose. I was sitting in my truck listening to a Christian radio station and drowning my sorrows in a bottle. It suddenly dawned on me that there was only one answer to the problems that were plaguing me. The answer came in repenting of my sins and putting my faith in Jesus Christ! Immediately after I gave my life over to Christ I felt a tremendous relief and need to dump the remainder of the bottle on the ground.
Since I surrendered my life to Christ I have seen amazing changes. I have found the strength to cut way back on the drinking that once consume my thoughts daily. My business has become more successful and steady. My life has done a 180. Relationships that were broken are being healed. The changes are too numerous to name them all.
I have a desire to lead my family and worshiping God and want to see others come to know Christ's saving grace. I am grateful to be part of the family of God.
Robin Writes:
There was nothing good in my life before I came to the saving grace of Jesus Christ. Problems abounded everywhere including lots of conflict between me and my family. The hopelessness that I felt was overwhelming. I began searching for answers to my problems. The question ran rampantly through my mind. How can I fix my life? What can I do to make things right? I couldn't find the answers and I couldn't fix things.
I begin attending Bible study and as we poured over the Scriptures, I started to see how broken my life really was. I needed Jesus Christ! Only His mercy and grace could bring me up out of the pit I was in.
One night while lying in bed I came to realize that I needed to turn my life over to Jesus because only he could fix my brokenness. I begin to pray, repented for my sins and professed my faith in Jesus Christ. As I prayed I felt an amazing sense of relief wash over me as if the weight of the world had fallen from my shoulders.
I am in awe of the changes God is working in my life. Since my repentance many of my family members have joined me in Bible study and have also turned their life over to Jesus. There is now peace where there was no peace, understanding where there previously was none. Relationships are being healed and family members that were separated for the past decade have been reunited. The amount of love I am experiencing in my life is amazing. For the first time in a long time I am looking forward to the future and I have hope again.
I long to see all of my family members, friends, coworkers and everyone I happened to meet come to know the saving grace of Jesus Christ! Lives can be mended and hope can be found in Jesus!
Charlie Writes:
I wasn't brought up in a church going family. When I was about 18 years old I started having a lot of trouble and thinking bad thoughts. I decided to go talk to a Catholic priest. This seemed to help for awhile. I went through a one year program to become a Catholic and was baptized in the Catholic faith. After attending the church for about a year, I found myself wondering about the meaning of it all. The church services seem to be the same and centered around money. I learned little about Jesus or the Bible and eventually stopped attending the church altogether.
I believed there was a God but did little to serve Him or seek him out. My mother passed away about three years ago and I found myself slipping back into depression. I had a Christian friend who was like a brother to me and he helped me through that period of my life. About a year later I met my wife Natasha. She has been a true blessing to me and a testimony through her strong faith in God. I know that God works miracles because my twin girls were born prematurely with many health problems and after much prayer God healed them.
I met with Pastor Daniel to speak with him about baptism and he asked me where I was in my faith. After speaking with him, I realize that I had never turned away from my sins and given my life to Jesus. Sitting with Pastor Daniel, I prayed for forgiveness and put my faith in Jesus. I felt an immediate sense of peace and uplifting.
I am eager to lead my family and faith and service to God.
May Writes:
I repented myself because I was done living my old life. I was done doing the things I used to do. When I repented that meant I open the door to let Jesus Christ in my life. I believe this was good for me, because I could put all my sins that I have made in my past behind me and everything that I have done from now back is my old life and I started fresh, and God can now only see what I do from now on. He don't see all the sins I've made in my past. I have always wanted to open the door for Jesus, but I didn't know if I was ready for that big step but now I know it's the right thing to do, and I know that my life will be alot better from now on. I know my life won't be like roses but it will be amazing for me to allow Jesus Christ to be in my heart now. He has broken that shell off my heart. I know Jesus has done everything for us. He died on a cross for us. I want to talk to people about allowing Jesus Christ to be in their life in their heart because he can and will help you through your pain and struggle, but you also have to allow him to do those things for you. You have to be a believer and all he has wanted us to do is to try to get people to believe and that's what I'm trying to do and will keep doing, because that's what he would want the believers to do for him.